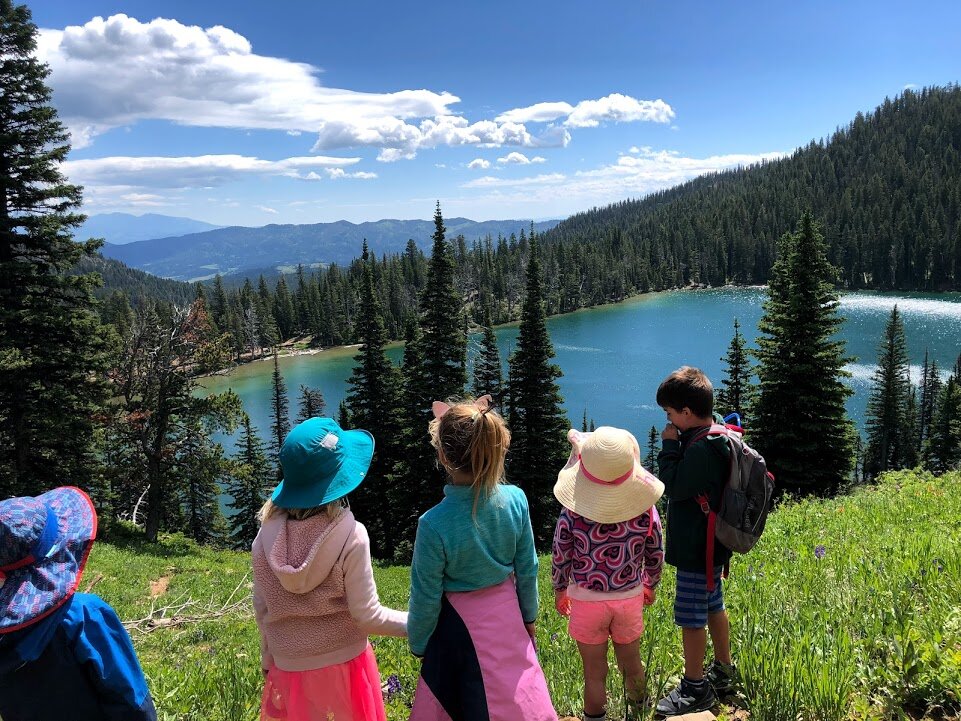 In-Person Summer Camps
We are so excited to offer in-person summer programs for Kindergarten through 9th graders! Please see below for important dates.
To view MOSS's protocol for in-person programming during COVID-19, please click here?.
Summer 2021 Camp Registration
Members-only registration will begin at 9 AM on February 15th! Become a member here.

General registration opens on February 22nd at 9 AM.

Camps fill quickly, so register early!
Summer Calendar and Catalog
For a downloadable version of the Summer Catalog, click here.
UPDATED SUMMER CALENDAR! Updated 4.2.21
Cancellation and Refund Policy
Cancellations made up to 15 days prior to the program start date will be refunded, minus a $4.95 Active registration fee. Cancellations made 14 days or fewer before the program start date will not be refunded. No refunds can be issued for no-shows once a program has started. If MOSS cancels a program due to not meeting minimum enrollment or other unavoidable situations, refunds will be made. Many of our camps have waitlists so last-minute cancellations keep other kids from enjoying the outdoor experience. Thank you for your understanding.
Despite our best efforts, the public health situation may change throughout the summer. If MOSS is unable to adequately provide for health and safety during the summer, we will cancel camps and communicate closures with as much notice as possible. We ask for your understanding if COVID-19 health concerns require us to cancel camps.
Be Prepared
Your camper will have the best experience if they're prepared for everything the day brings. Our gear list can be found here. Feel free to contact us with any questions about necessary gear.
Program Expectations
On the first day of MOSS camp, instructors lead students in understanding expectations for safety and respect. If a student's behavior presents a concern for their safety or the safety and enjoyment of others, they may be removed from all or part of camp. In such cases, no refunds are issued and the student may be precluded from participating in future MOSS programs.
For inquiries, please contact:
Britney Gitch, bgitch@outdoorscience.org
(406) 582-0526
Discovery Walks with GVLT
MOSS partners with Gallatin Valley Land Trust (GVLT) to offer a series of free, family-friendly pre-school-age nature walks in May and June. Please meet our MOSS instructor at 9:30 at the designated trailhead or park. For more information regarding GVLT's awesome Discovery Walks, please visit their website linked here!
May 10: Trail Tracking at Triple Tree
What types of creatures have travelled through here before us? Get ready to put your detective skills to work while you discover what some of our area's most popular wildlife have been up to while we were away. Search for tracks, scat, and fur as clues!
May 14: Adaptation Nation at Story Mill Park
How does a frog develop gills? Why do falcons have dark stripes near their eyes? Let's explore how animals and plants are always changing to help them survive!
May 17: Birding Basics at Cherry River Fishing Access
Grab some binoculars to discover the amazing birds in your own backyard! Do you notice how different their feet are? Why are their feathers shaped that way? Let's find out!
May 21: Hiking Essentials at Painted Hills
Join us to become familiar with trail etiquette, hike planning, fun tips and tricks for the trail, and other essentials for getting started as a hiker!
May 24: Habitat Hunters at Drinking Horse
Look high and low for signs of a home! Discover what wild animals love to have in their habitats, and even build one of your own!
May 28: Rock Hounds at the "M"
Explore the geologically-rich Bridger Mountains while learning about different kinds of rocks and fossils! How are they formed and where can you find them?
June 11: Summer Survival at East Gallatin Recreation Area
Prepare for a great adventure by learning compass basics, survival necessities, and preparation skills to stay safe and have fun all summer long!
June 14: Amphibious Adventure at Drinking Horse
Did you know that Montana has native tiger salamanders and chorus frogs? Can you guess where they live? Let's get outside and explore the habitats of our amphibious neighbors.
June 18: Buggin' Out at Gallatin Regional Park
Creep and crawl your way around a trail to explore the hiding spots of your favorite insects! How many insects can we find!?
June 21: Sensational Senses at Sourdough Canyon
Notice anything funny about this trail? Put your senses to the test on an unnatural trail, enjoy a familiar place from a new perspective, and discover where to search for unique and exciting treasures!
June 25: Macro Mayhem at Sourdough Trail at Tuckerman Park
Everybody needs water! Come discover what a healthy river needs, explore a marsh, and get your feet wet! A great way to cool down and enjoy a hike!

For inquiries, please contact:
Britney Gitch, bgitch@outdoorscience.org
(406) 582-0526